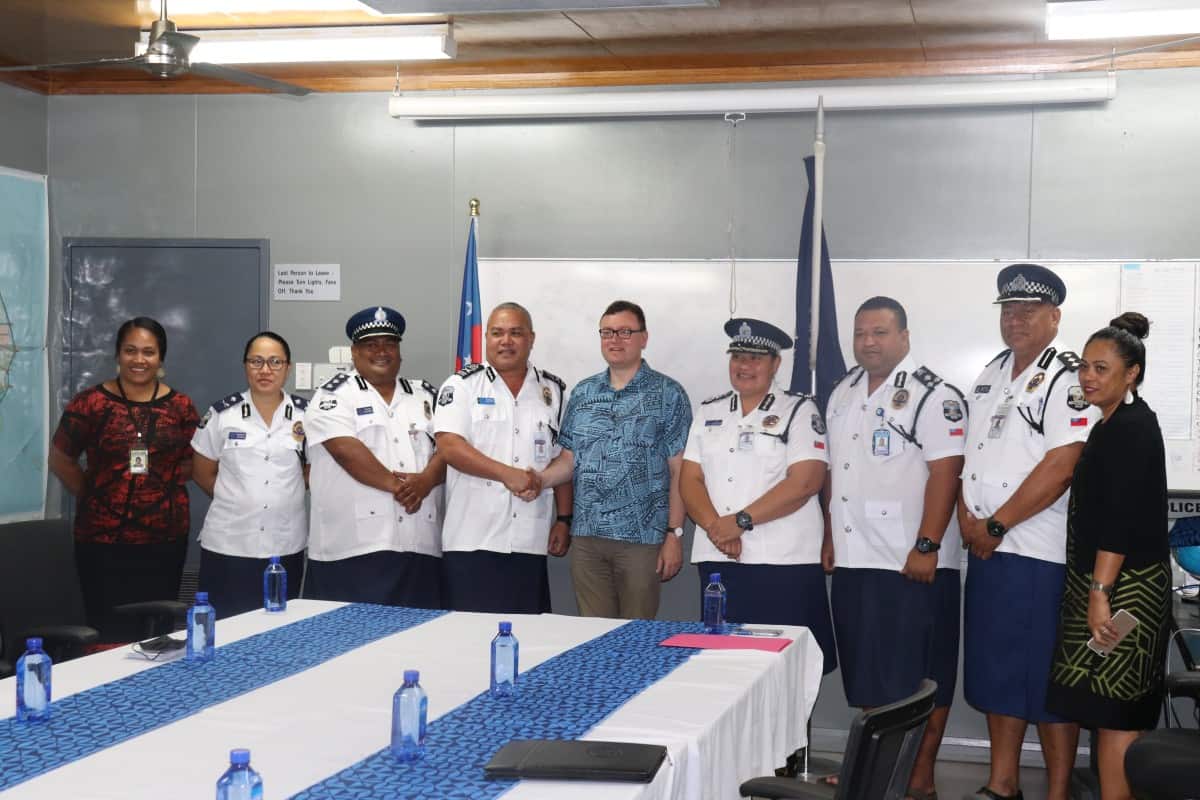 Three of Samoa Police, Prisons & Corrections Services middle management officers have embarked on a 1-month journey to the United Kingdom. A journey that will potentially see them become "international policing leaders of tomorrow".
Assistant Commissioner Papalii Efo Moalele, Inspector Muliagatele Tavete Tusani, and Inspector Lafi Matautia have been successfully selected to represent the Ministry of Police, Prison, and Corrections at the International Leadership Programme held in London and Manchester UK.
The Programme focuses on core personal and organisational leadership skill development, in hopes upon return will contribute to MPPC in developing policing leaders of today and tomorrow. The British High Commissioner to Samoa, David Ward congratulated the successful applicants and wished them well on their training abroad. Commissioner Auapa'au Logoitino Filipo also conveyed his congratulations to the three officers; nevertheless, Auapa'au reminds them that they are ambassadors of Samoa overseas, and they ought to use the opportunity wisely, efforts to assist in the capacity building of our officers and our Ministry as a whole.
The Minister of Police, Prisons, and Corrections, Commissioner, and Executive Management wishes them all the best with their training.