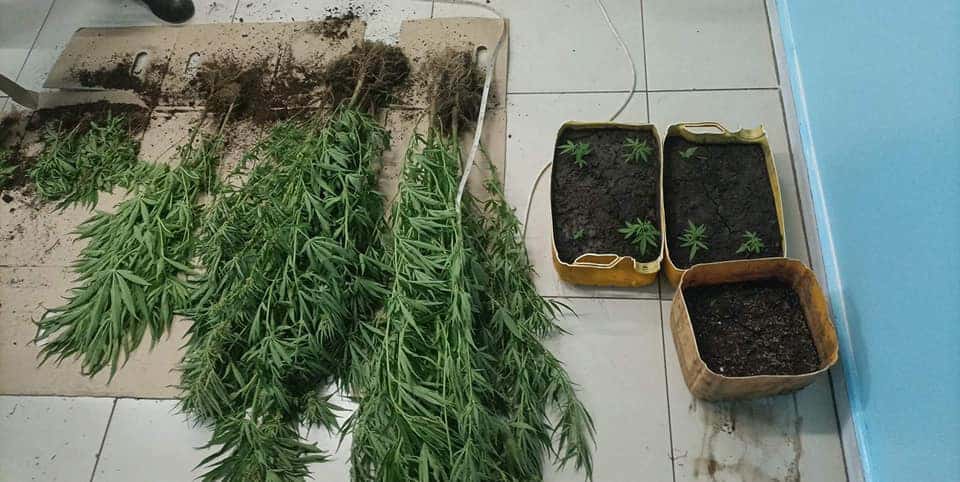 TWO POLICE OFFICERS WITH MINOR INJURIES FROM GUN SHOT WOUNDS DURING POLICE RAID YESTERDAY, SATURDAY 01 OCTOBER 2022 AT SALELAVALU SAVAII
Police at Tuasivi Savaii responded to a call from Salelavalu village reporting a marijuana plantation by some members of the village. During police response, two officers were injured when they were shot at by one of the suspects with a 12 gauge shot gun. Both officers were taken to Tuasivi hospital for treatment and have been discharged.
Salelavalu village is currently assisting police in locating those who were involved in this incident including the suspect who discharged the firearm. All suspects are yet to be apprehended and are all from the village of Salelavalu.
SPPCS appeals to members of the public for any information that may lead to their arrest to immediately call the police at phone number 22222 or 53515/53516. Photos and names will be posted later today.
Marijuana is still an illicit drug in Samoa.
SPPCS acknowledges members of the public who are reporting illicit activities in our community.
Working together for a safe Samoa.
www.samoapolice.ws or youtube Samoa Police Prisons and Correction Services
TOALUA NI ALII LEOLEO NA AAFIA MAI I SE PULU FANA I SE GALUEGA MO LE SAILIA O LAAU FAASAINA (MARIUANA) I SALELAVALU SAVAII I LE ASO ANANAFI, 1 OKETOPA 2022
E toalua ni alii Leoleo o le ofisa i Tuasivi na aafia i se pulufana o le fana 12, ina ua agai i se valaau a le afioaga o Salelavalu i Savaii na lipotia mai ai se toga laau mariuana.
Na faatino lenei galuega soosoo tauau ma le afioaga o Salelavalu i le taumafai e taofia mai i latou o loo aafia i lenei mataupu e aofia ai le alii sa ia faapaina le fana peitai e le i faamanuiaina.
E tatalo atu ai i le mamalu o le atunuu e faafesootai mai le Ofisa o Leoleo i le telefoni 22 222 poo le 53515/53516 mo ni faamatalaga e uiga ia i latou o loo tau sailia nei. O ata ma suafa o i latou o le a tuuina atu i luga i se taimi o le aso.
Na auina atu alii leoleo sa aafia i le falemai i Tuasivi ma ua tetea nei i tua.
E momoli atu le faafetai a le Matagaluega o Leoleo, Falepuipui ma le Toefuataiga i le mamalu o le atunuu o loo faapea ona ripotia mai soligatulafono tau fualaau faasaina i totonu o si o tatou atunuu.
Tatou galulue faatasi mo se Samoa Saogalemu
www.samoapolice.ws