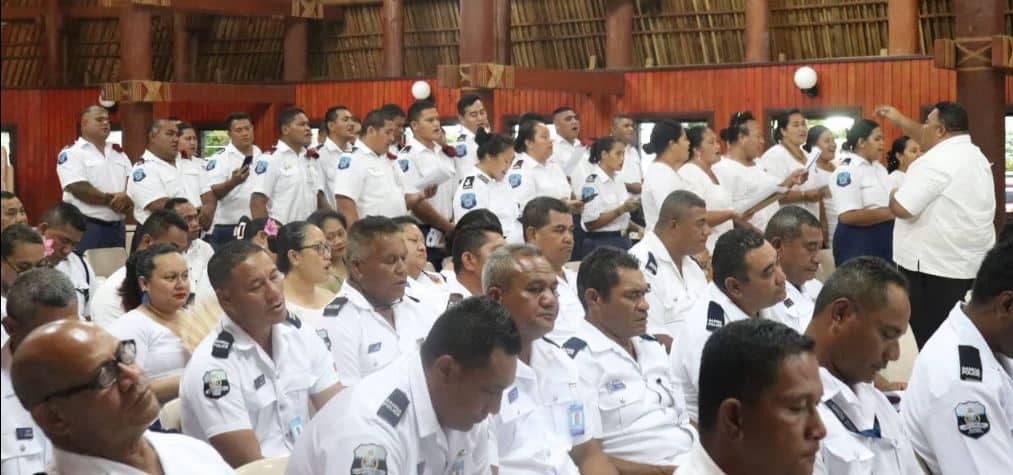 As Samoa continues on with its festivities in commemoration of the 60th Independence, the Ministry of Police, Prisons, and Corrections joined Fire and Emergency Services and the Office of the Electoral Commission in fellowship at the Government Prayer House at Palisi this evening. A thanksgiving service to honour the Good Lord for his guidance throughout this year. Nevertheless, this week's celebration.
Commissioner Auapa'au Logoitino Filipo led the service this evening with Deputy Commissioner for Prison and Corrections conducting the service's sermon. Leiataua Samuelu Afamasaga during his sermon conveyed the values of "Working Together", especially in times of need; he also reminded those in attendance to remember to honour God and give him praise for the service we do.
All three ministries sang songs of praise and thanksgiving, acknowledging God's goodness and grace over Samoa.