SPPCS continues its duties and responsibilities by ensuring public safety out at Faleolo Airport earlier this evening,
Our team of officers captured here conducting crowd control as TOA Samoa players arrive.
Working long and hard, as we escort the boys in blue to their home for the next few days.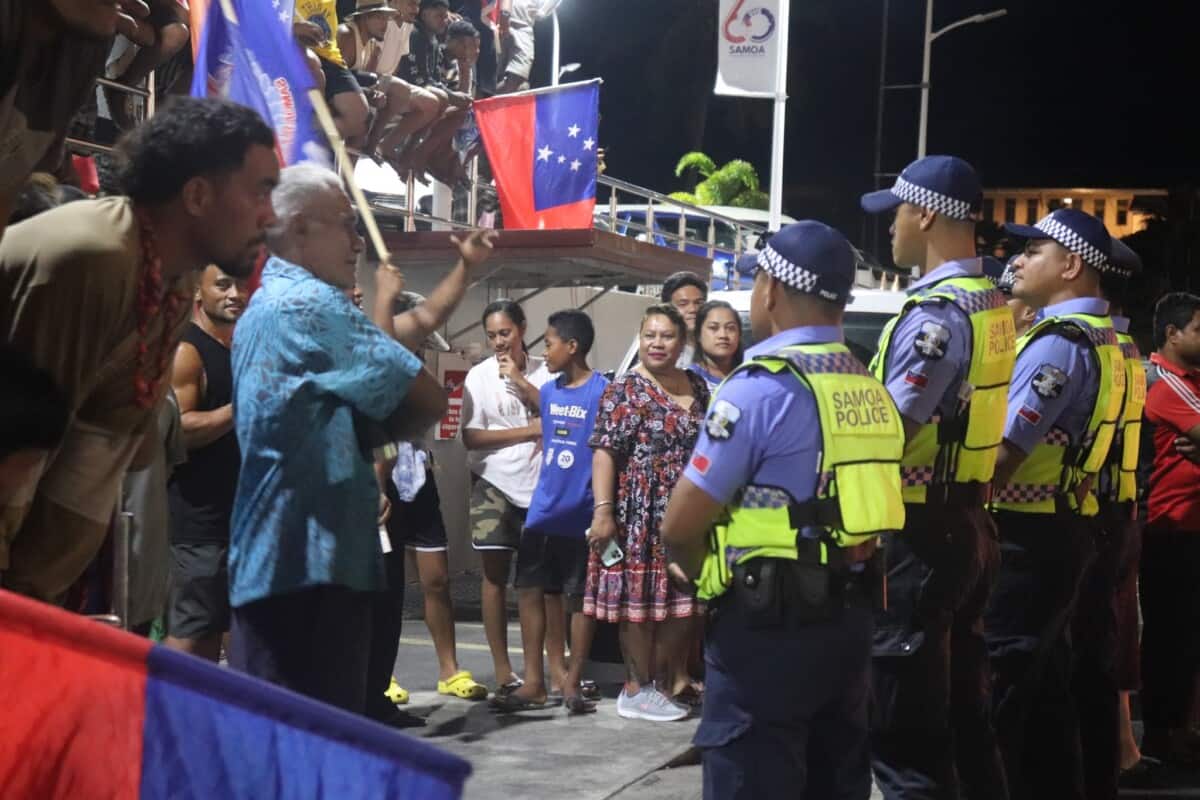 #toasamoaoperation
#crowdcontrol
#publicsafety
Working together for a safe and secure Samoa, in this instance, keeping our Fans and TOA SAMOA players safe and secure.