Samoa Police, Prisons & Corrections Services (SPPCS) arrested two individuals today, Thursday, 6 January 2022, as a result of a police raid conducted at Faatoia.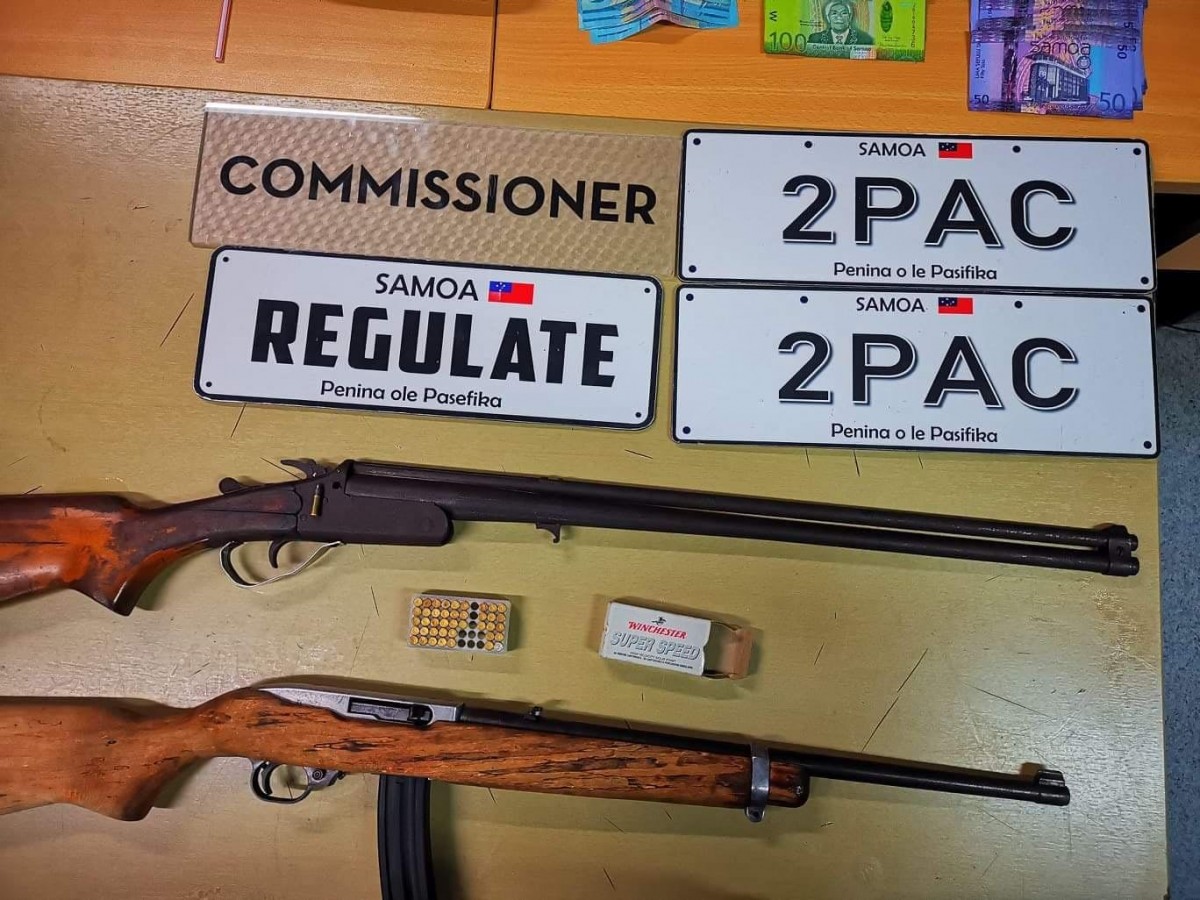 SPPCS were able to seize 4 utensils, SAT$5000.00, 4 sildenafils 100mg per tab (viagra), 1 electronic scale, 2 firearms (22 & 42 live) 22 bullets, fake plate numbers (Regulate, 2PAC) Marijuana leaves weighing .57grams, 4 flash drives and 3 hard drives.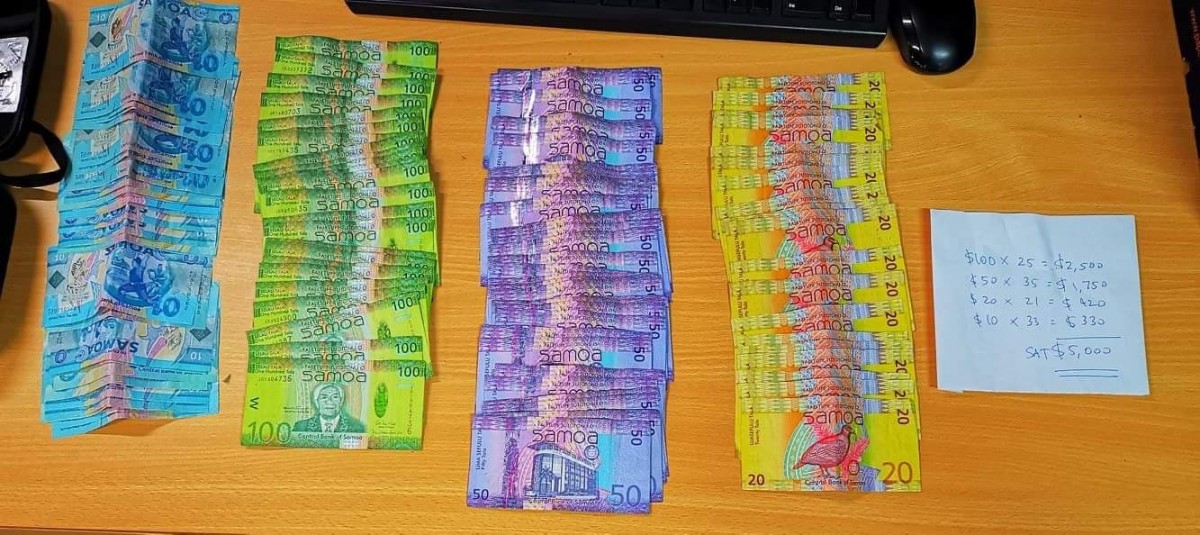 The two individuals are in police custody awaiting remand.
We thank the public for their continuous support of our mission in keeping Samoa safe.
Working together for a Safer Samoa.