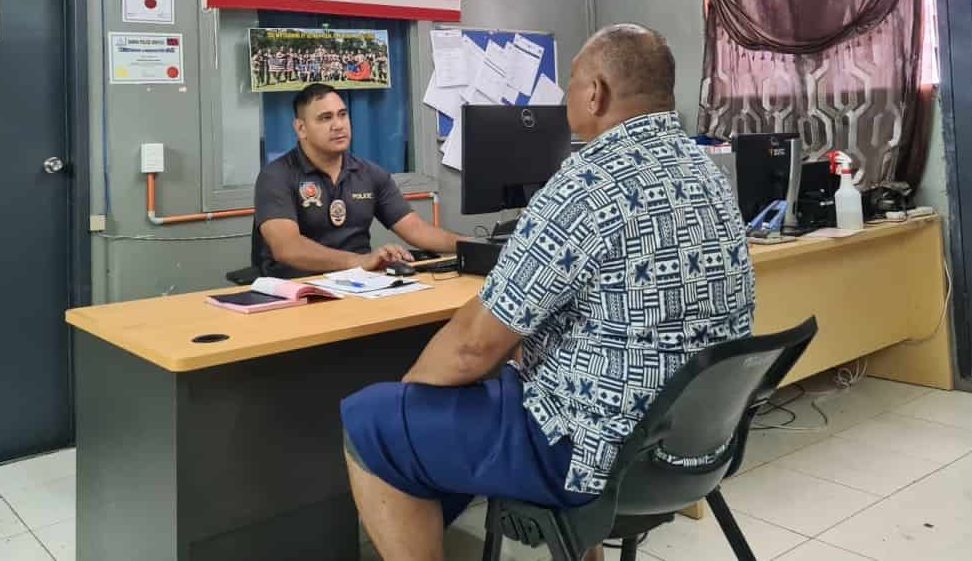 This week the Samoa Police, Prisons and Correction Services will be running a weeklong firearm license renewal program and raising awareness on the process of firearm registration in Savaii due to rising concerns about the prevalence of illegal gun possession.
The outreach activities will be held at the Tuasivi, Fagamalo and Asau Police Outposts from Monday 22 August to Saturday 27 August, 2022. Assistant Commissioner (National operations), Muliaga Lorraine Lees said the outreach activities aim to provide Savaii residents with easy access to services, collect data on the number of guns in Samoa, and educate potential gun owners on the process of fire arm registration and responsibilities of gun ownership.
"This program was initiated by the Honourable Minister of Police, Lefau Harry Schuster and Police Commissioner, Auapaau Logoitino Filipo to ensure open access to these services for our people on Savaii" said AC Muliaga Lorraine.
"We respectfully remind those who will be attending our program this week that the main services provided are gun renewal permits for existing registered firearm owners and information sessions for those who are interested in applying for a firearm permit."
"We are concerned about the rising cases of illegal possession of firearms due to the lack of awareness around the process of registration and legal firearm ownership. Our goal is to clarify the process and collect data on the number of firearms in our country as part of our efforts to keep Samoa safe."
Last week the SPPCS released a video outlining the schedule of activities and objectives of the outreach program with Inspector Muliaga Tavete Tusani of the Tactical Operations Squad highlighting the growing number of firearm possession by people who are unaware of the responsibilities that come with ownership.
"Everyone over the age of twenty one (21) has the right to exercise their right to possess a firearm provided they follow the rules and regulations of owning and using a legal firearm" said Inspector Muliaga Tavete. "There is now a high number of people with firearms but the problem is that there are rising incidents of people using them with intent to harm and in some cases people have lost their lives"
During the video program, Inspector Muliaga Tavete clarified the process and costs involved in renewing a firearm permit. In addition he urged all registered firearm owners in Savaii to attend their program and renew their permits to help ensure an accurate data base of firearms in Samoa.
"For those of you who need to renew your firearm permits, you will need to bring your receipt from your previous registration and your driver's license. The annual renewal fee is SAT$20 and it is to be paid every year in the month of March. Due to the Covid -19 Lockdown during the month of March this year, we understand how difficult it would have been for registered firearm owners to travel to Upolu which is another reason why we are bringing this service to Savaii."
Inspector Muliaga Tavete also provided information about the types of legal firearms allowed in Samoa and also emphasized that the weeklong firearm renewal program is not a gun amnesty event.
"The only lawful guns allowed in Samoa are Air Guns, 22 Gage and 12 Gage gun. The renewal of firearms during our program in Savaii is not an amnesty. The main purpose of this program is to ensure gun owners comply with the law in renewing their firearms. We also want to educate our people who intend to apply for a permit so they can understand safety precautions. This is all for the benefit of their families and their village because if we talk about guns we talk about potential death."
The Firearm licence renewal and awareness program schedule is as follows:
Date Location Time
22-23 August, 2022 Tuasive Police Outpost 9am – 3pm
24 – 25 August,2022 Fagamalo Police Outpost 9am -3pm
26 -27 August 2022 Asau Police Outpost 9am – 3pm