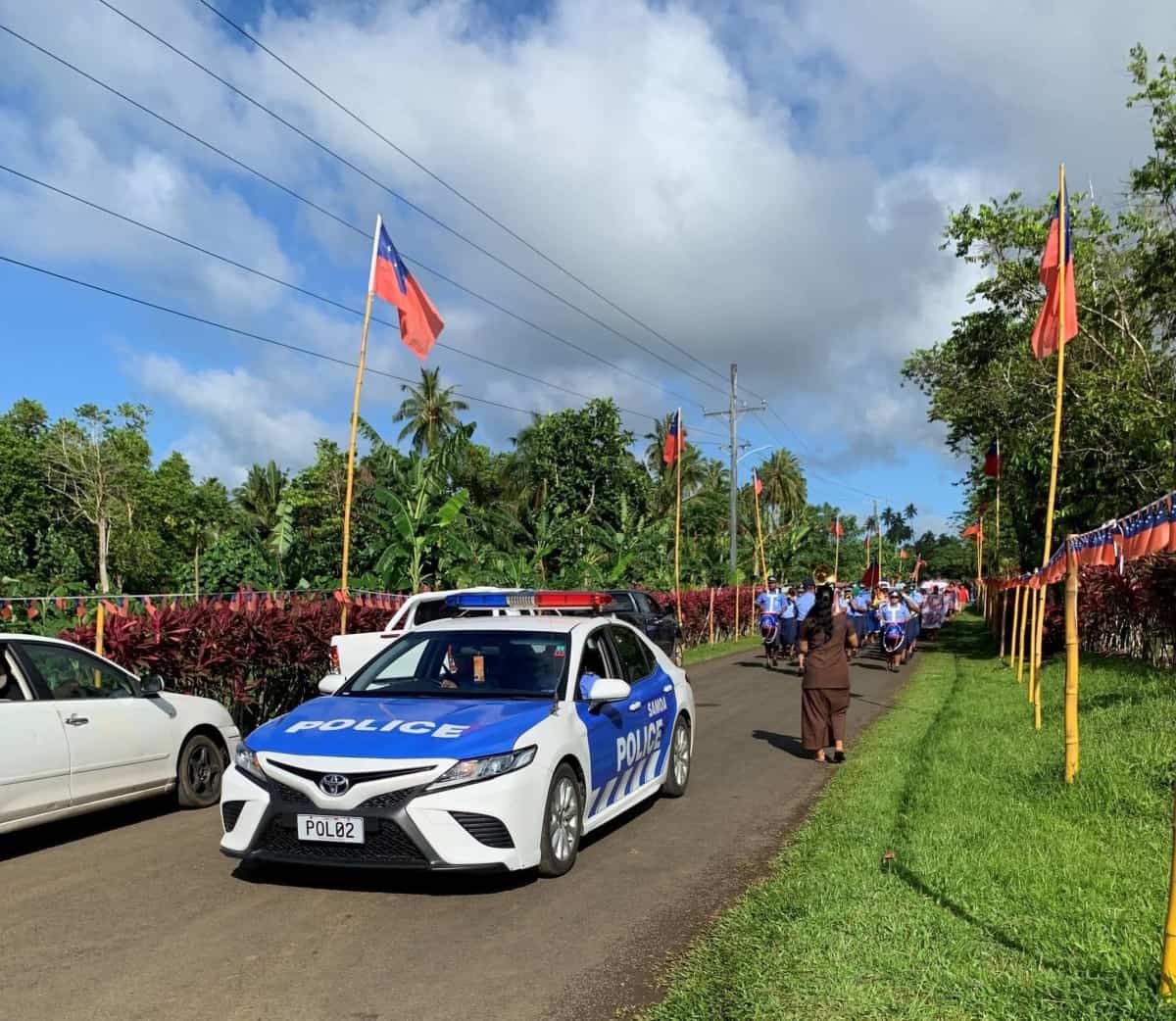 Salesatele village of Falealili held it's first ever float competition, hosted by the village women's committee, with the Police Royal Band leading their parade.
This momentous occasion had the young and old from the community participating in the float parade, singing and dancing with admiration and joy for the beautiful floral decorations and the great music.
The competition was divided into three (3) groups namely:
– Matai
– Aualuma
– Aumaga
With the Royal Band being invited to this great celebration, they made sure that their first visit to Salesatele was memorable, giving the locals a performance of happiness and extraordinary. A performance they'll uniquely remember.
Among the celebrations were the Falealili #2 District Faipule Fuimaono Tito and Reverend Elder Iakopo Leleimalefaga, who leads the program's service.
Samoa Police, Prisons & Corrections Services wishes Salesatele village and all villages of Samoa a continuous joyful and safe 60th celebration.