Congratulations to our Police officers who completed the Accountability, Authority, and Responsibility (AAR) Training for Trainers and are now certified facilitators of the AAR Program.
The ceremony was attended by the executive members of the Ministry of Police, Prisons and Corrections, Australian Federal Police representatives, and the certified facilitators who completed the program successfully.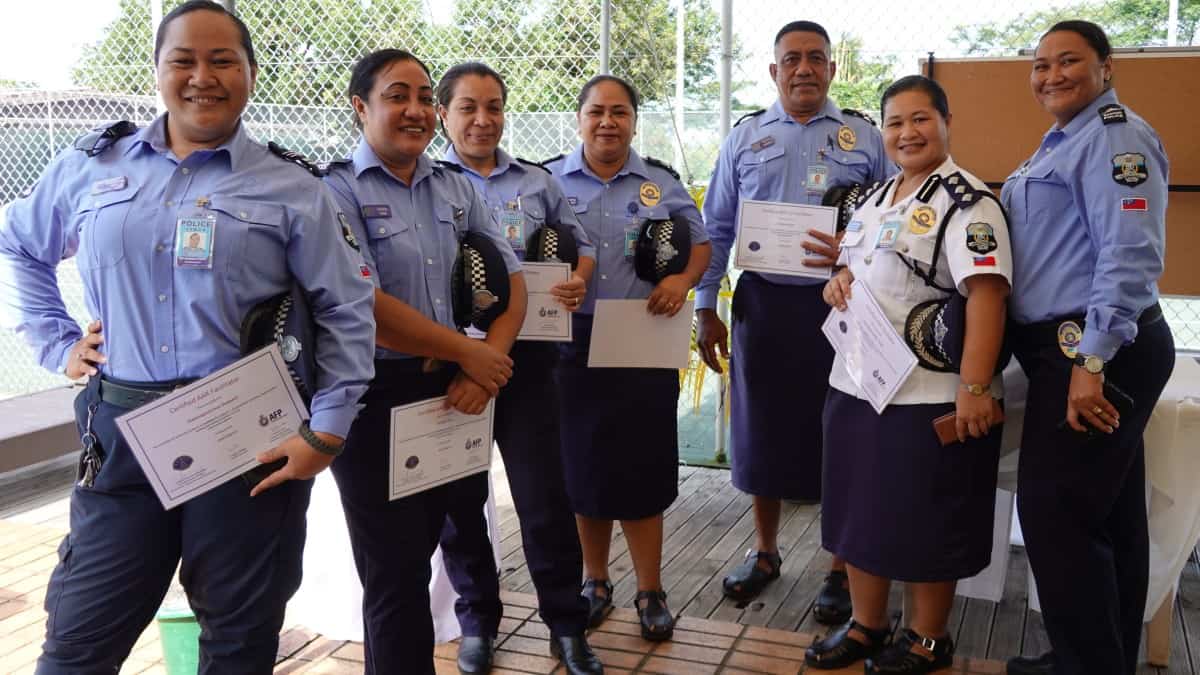 The AAR Training is supported by the Samoa Australia Police Partnership (SAPP). It was co-facilitated and delivered by former police graduates of the program with remote support from Gregory Phillips of New Intelligence based in Australia.
The program aims to foster a culture of accountability in law enforcement by training officers on how to develop a system of internal checks and balances while making operational decisions.
Acting Commissioner Leiataua Samuelu Afamasaga spoke on behalf of their executive team to congratulate the 8 certified facilitators and highlighted the importance of such accomplishment to contribute for the betterment of the Ministry.
He also acknowledged Commander Evans of the Australian Federal Police and his team for the continuous assistance in equipping police officers by providing trainings in order to develop members of the ministry.