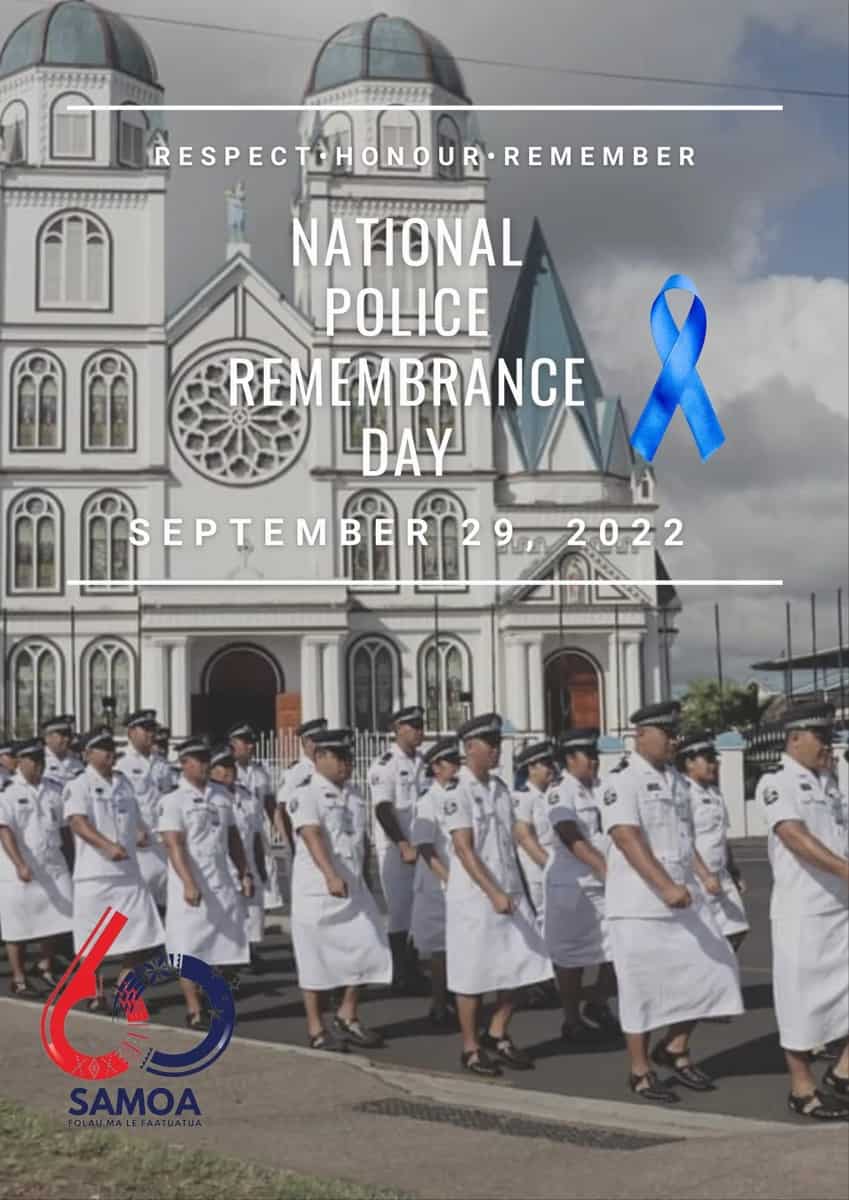 On the 29th of September every year, members of the Samoa Police, Prisons and Correction Services pay tribute to their fallen colleagues. A day of celebration and a day of remembrance for the sacrifices they made whilst occupied within the Ministry.
Today, MPPC remembers nine (9) of its members who died while on duty in the past year.
1. Late Superintendent Vaovasaomanaia Lapi Filo
2. Late Superintendent Enele Tiatia
3. Late Senior Sergeant Sefo Kelekolio
4. Late Constable Vaafuti Patu
5. Late Constable Tivoli Paga
6. Late Constable Tavita Vili
7. Late Civilian Aniterea Tavita
8. Late Civilian Lemo Leaupepe
9. Late Civilian Petelo Iakopo
In remembrance of these nine members and members before them, the Ministry held a full parade starting from the Headquarters towards in front of the government building with the raising of our National Flag. The commemoration was then followed by a Remembrance service at the National University of Samoa's Gymnasium.
The Remembrance Service saw the Honourable Deputy Prime Minister Tuala Tevaga Ponifasio in attendance giving the keynote address of the day, offering his sincerest condolences to families and loved ones of the remembered members. He also acknowledged all Samoa Police, Prisons and Correction Services members for their ongoing sacrifices they make everyday to keep Samoa safe.
In memory of the nine (9) members, their loved ones were presented with certificates, candlelight were blown, as well as a moment of silence was observed. All in honour of the fallen!
As we remember those that have gone before us, we remember those who continue to fight for our safety and freedom!Police Remembrance Day is commemorated annually around the world. Lest we forget!