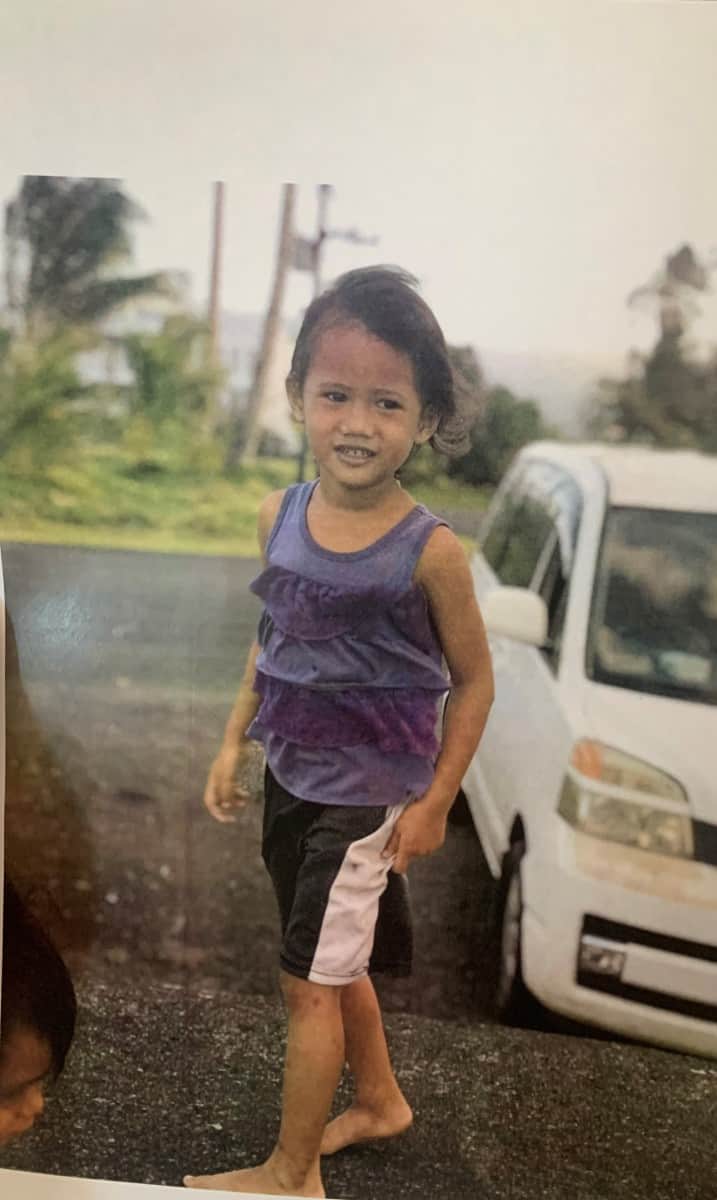 IMPORTANT NOTICE: MISSING CHILD
Samoa Police Prison and Correction Services appeal to the public in locating Witness Klouita Ah Sam, a female of 4 years of age from Sinamoga. Witness Klouita Ah Sam was last seen at the Samoa Commercial Bank in Tauese today, at 1:58pm, wearing a maroon skirt and a white top.
If you have any information that might lead to Witness Klouita Ah Sam whereabouts, please do not hesitate to contact a nearby Police Station or call 22222.
Working together for a Safer Samoa.
FAASILASILAGA TAUA: TENEITITI TAUSAILIA
E talosagaina e le Matagaluega o Leoleo Falepuipui ma le Ola Toefuataina le fesoasoani ale mamalu o le atunuu, i le tau sailia ai o Witness Klouita Ah Sam, 4 tausaga o Sinamoga. O se vaaiga mulimuli ia Witness, sa ia ofuina se sakete lanu mumu paauli ma se ofu teine paepae pito i luga.
Faamolemole se tasi e na te silafiaina se faamatalaga po o se nofoaga o lo o iai lenei teineititi, ina ia logo vave ane se Ofisa o Leoleo o lata ane, pe vili mai i le 22222.
Galulue faatasi mo se Samoa Saogalemu