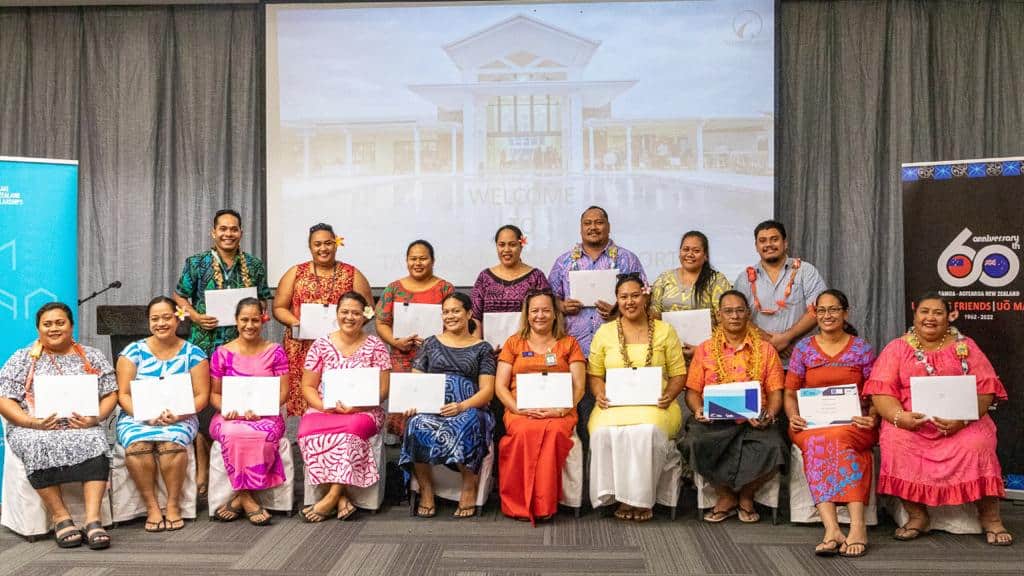 On the 11th October 2022 at the Taumeasina Resort, the New Zealand High Commission in Samoa hosted a special Certificate Presentation Ceremony to celebrate the scholars who successfully completed their online studies under the Manaaki Short Term Training Scholarships (STTS) early this year. The main objective of the STTS is to provide the personnel within our workforce with the necessary skills and platform to enhance their skills and knowledge in performing duties and ultimately contribute to Samoa's development.
While Samoa was on lockdown, these public servants had to commit to online classes for 5 hours a day so they could complete the requirement and credit needed for these courses. There were four courses delivered by the University of Auckland: Public Health Management, Trade, Public Sector Leadership and Good Governance.
Congratulations!!
There was a total of 19 graduates from various professions ranging from health, education, law and justice, border security, international relations and human resource development. Among these graduates is one of our own, Principal Officer Kristle Leavai Tofilau from the Samoa Police, Prisons & Corrections Services graduated with two Certificates for Public Sector Leadership and Good Governance.