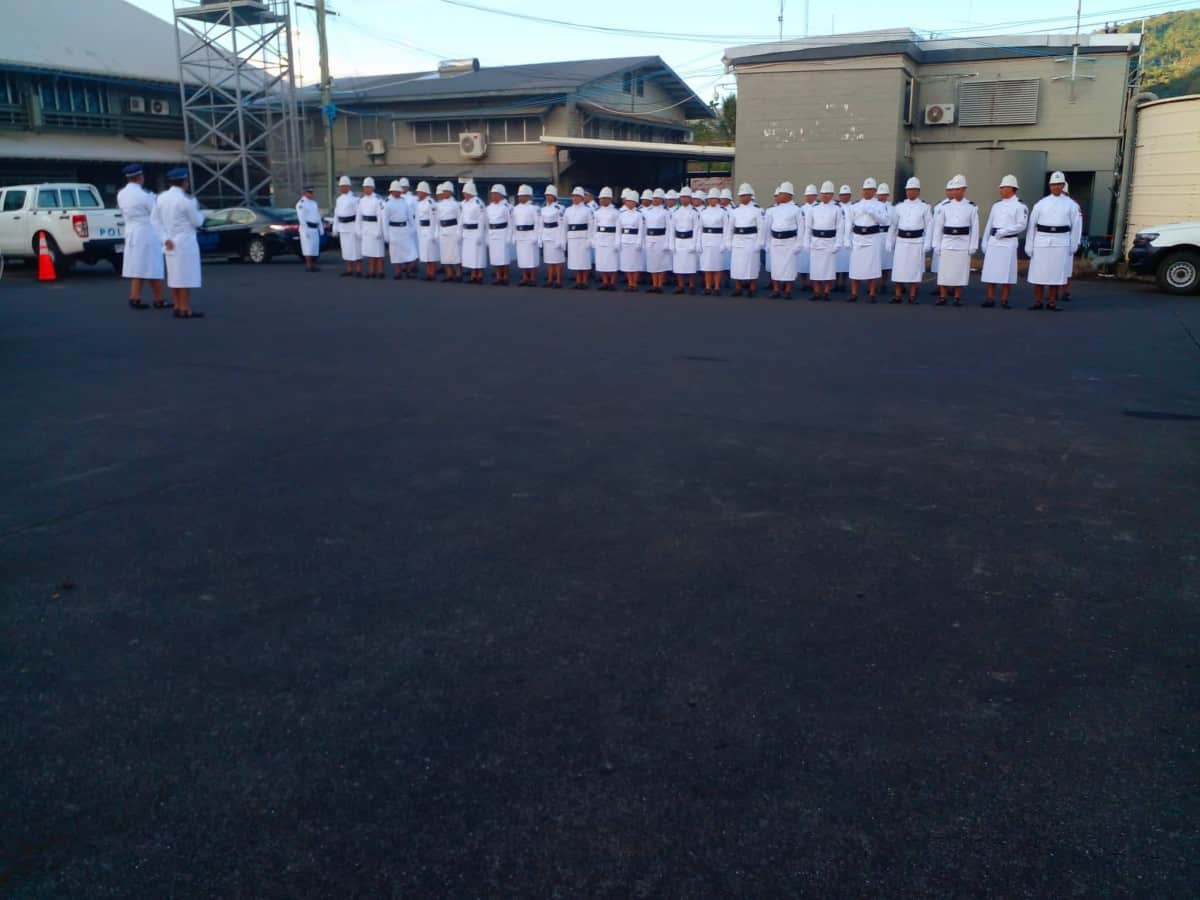 For 60 years, Samoa Police Services' Guard of Honour has been a part of Samoa's Independence Celebrations. Earlier this morning the Guard of Honour once again assembled for a quick debriefing from their Commanding Officers.
The selected members were acknowledged for their commitment in honouring Samoa's independence by taking up this role. Commanding Officers uttered words of encouragement for the Guard of Honour, reminding the selected members to be brave and to represent the Ministry and themselves well.
More than 50 sworn officers were selected for the Guard of Honor this year, a calling which has reflected MPPC's given priority to honour Samoa. The Guard of Honour is also accompanied by the Ministry's Royal Band and will once more perform in commemoration of this momentous event.
The Guard of Honour is a tradition long cherished by our Ministry and nation, which has been conducted under the leadership of our Heads of State. This is a reflection of how the Ministry has come thus far. A clear illustration of Samoa's 60th Anniversary theme "Folau ma le Faatuatua"
Happy 60th Independence Samoa and God Bless.