Early this morning, Wednesday 10 November 2021, Savaii Police carried out a search for narcotics at Samalaeulu Savaii and discover a marijuana plantation.
A total of 1,152 marijuana plants were seized together with 3 weapons found on site.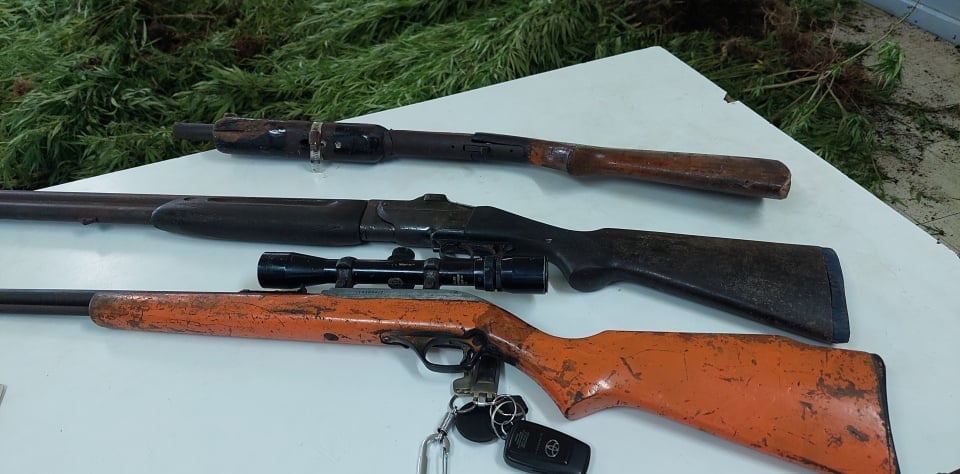 Two men age 35years and 23 years were arrested in relation to this morning police narcotics search. Both men are from Samalaeulu Savaii and will be charged criminally with possession and cultivation of narcotics.
SPPCS acknowledges members of the public for their ongoing support by reporting illegal activities to the police. Keeping Samoa free of illicit drugs.
Working together for a Safe Samoa