Acting Commissioner Papalii Monalisa Tiai-Keti and senior staff of SPS hosted the Australia Federal Police Commissioner Andrew Colvin and New Zealand Police Commissioner Mike Bush yesterday in SPS headquarters.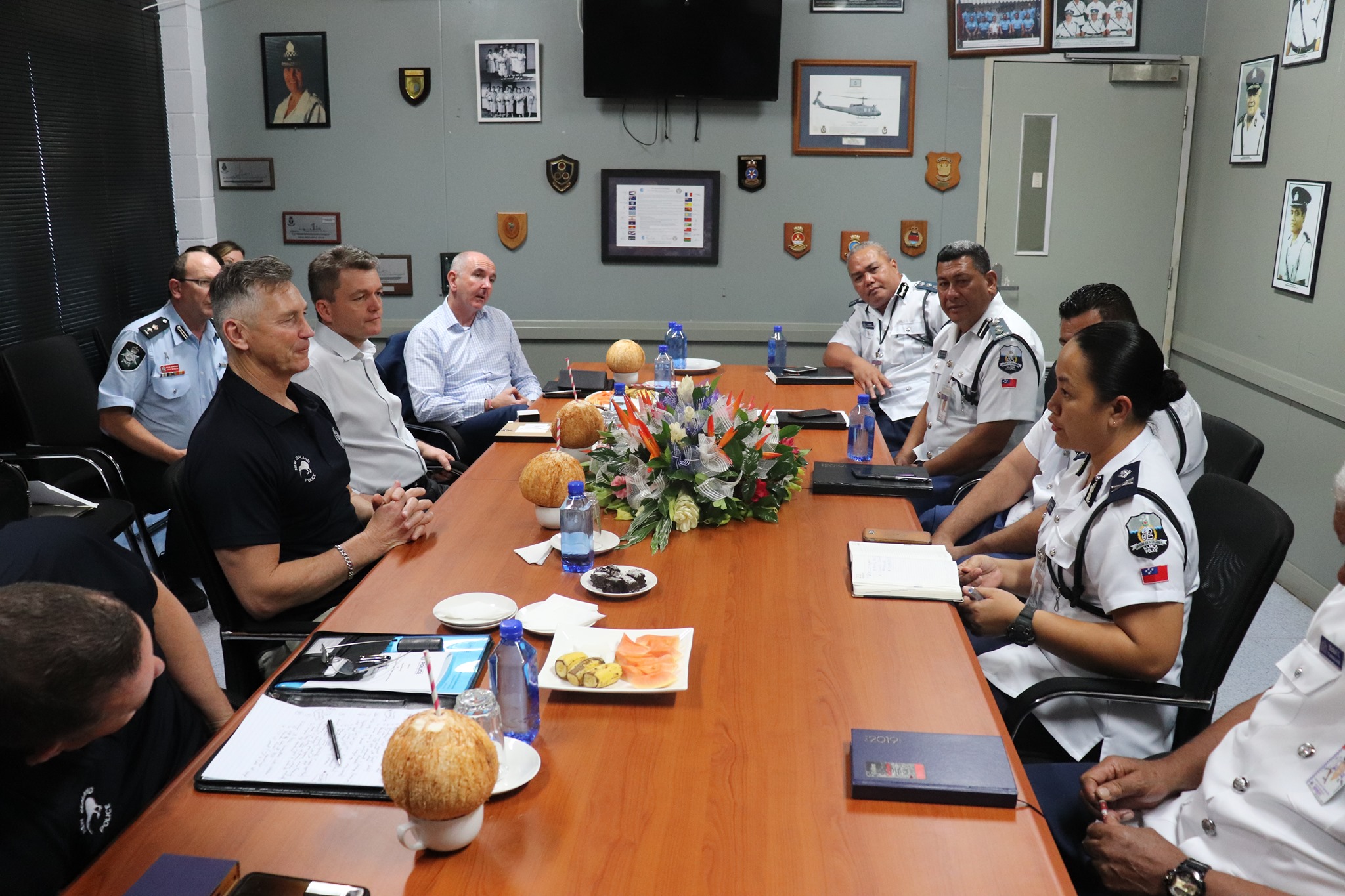 It was an opportunity for SPS to discuss ways of ongoing assistance from both agencies and highlight opportunities to strengthen police to police co-operation.
Papalii acknowledged the support from both Australian Federal Police ('AFP') and New Zealand Police in advancing SPS through capacity building and capability support as well as resources throughout the years.
Both Commissioners also had the opportunity to tour the Samoa Police headquarters.
Working Together for a Safe Samoa