Samoa Police Service officiated the promotion of 20 officers in a small ceremony held at Police Headquarters last week Friday 13th September 2018. A total of 16 non-commissioned officers and 4 officers were given Commissioned Officers ranks.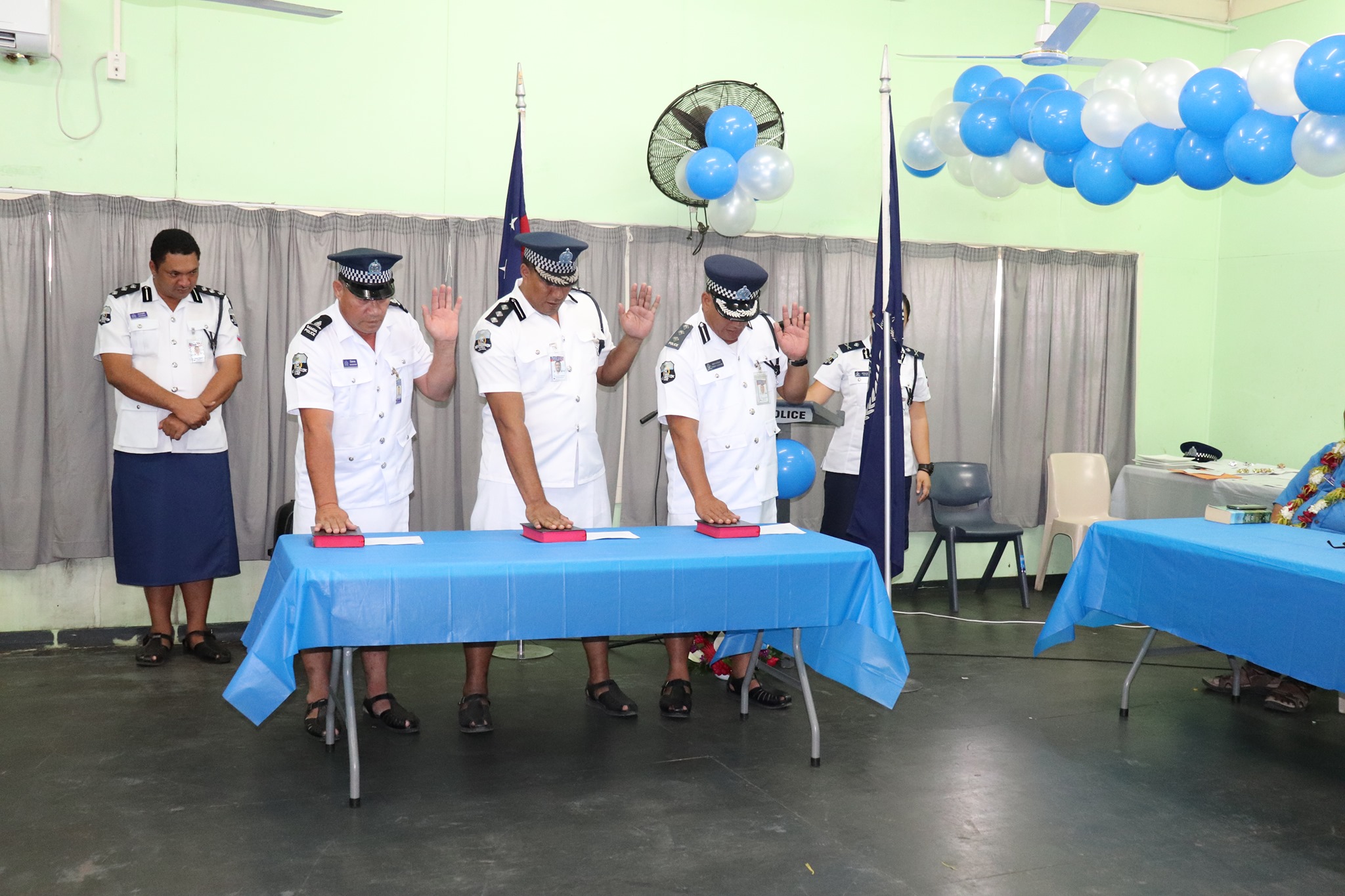 Two of the officers who were promoted are currently deployed on United Nations Missions in South Sudan and Darfur but their families were present to receive their ranks on their behalf. The officers also read their oath of office as a reminder of their call for service and what is expected of them.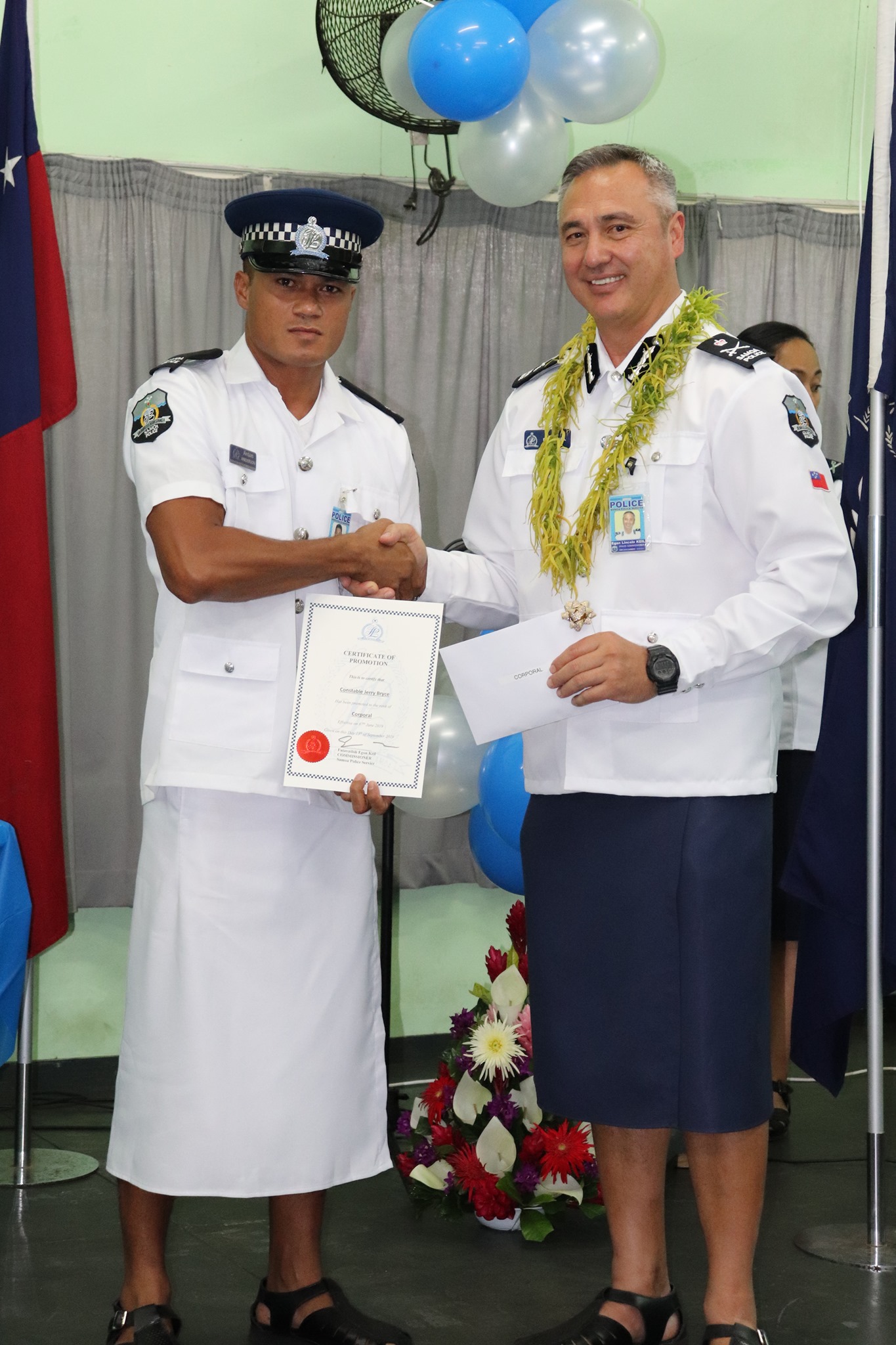 Commissioner Fuiavailili Egon Keil encouraged the successful officers of the oath of office and what the people of Samoa expects from the Samoa Police Service. Furthermore he reminded officers to always, 'Do their jobs according to the law, Document their work and being discipline'.
Congratulations to all the newly appointed officers.