Commissioner Fuiavailiili Egon Keil, accepted the donation of musical instruments from the Government of China, through the Chinese Embassy in Samoa on Tuesday, 26 February 2019. China's Ambassador to Samoa, His Excellency Wang Xuefeng officially presented the new musical instruments to the Commissioner and Executive.
Commissioner Keil expressed his gratitude to his Excellency, Mr Wang Xuefeng in appreciation of the equipments that he has donated for the Samoa Police Band. HE Xuefeng was very happy to present the equipments for the Samoa Police Service on behalf of the People's Republic of China. He will be returning home to China after his tenure as the Chinese Ambassador to Samoa.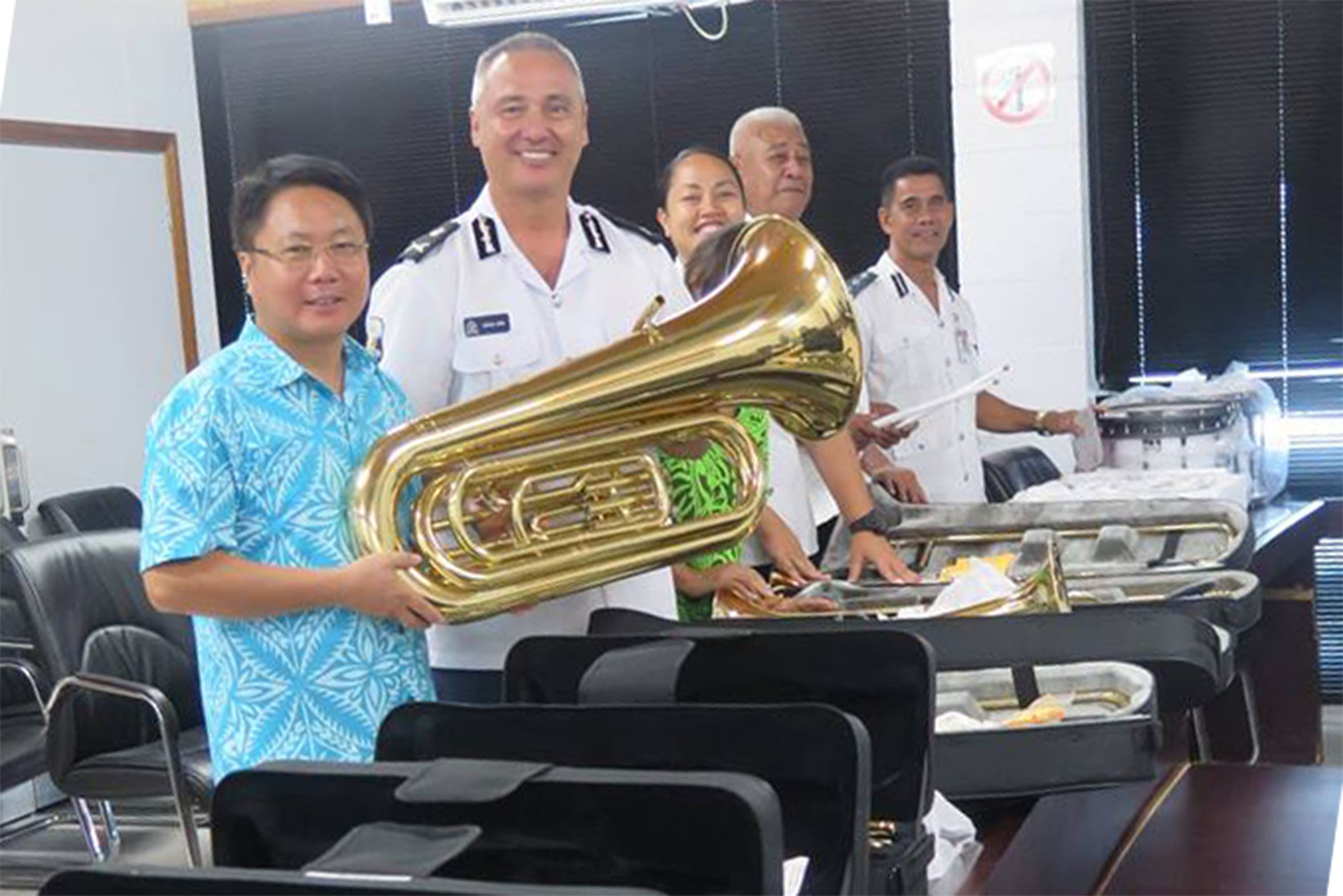 List of New Instruments
4 Trombones
4 Trumpets
2 Tuba
2 Snare Drums
These instruments will go into improving the profile of the Police Combo Band which has been a feature of the Samoa Police in the commemoration of numerous Government celebrations.