The Samoa Police Service (SPS) has been very fortunate to be presented with musical instruments worth of AUD$18,500.00 by HE Sara Moriarty this afternoon at the Police Headquarters.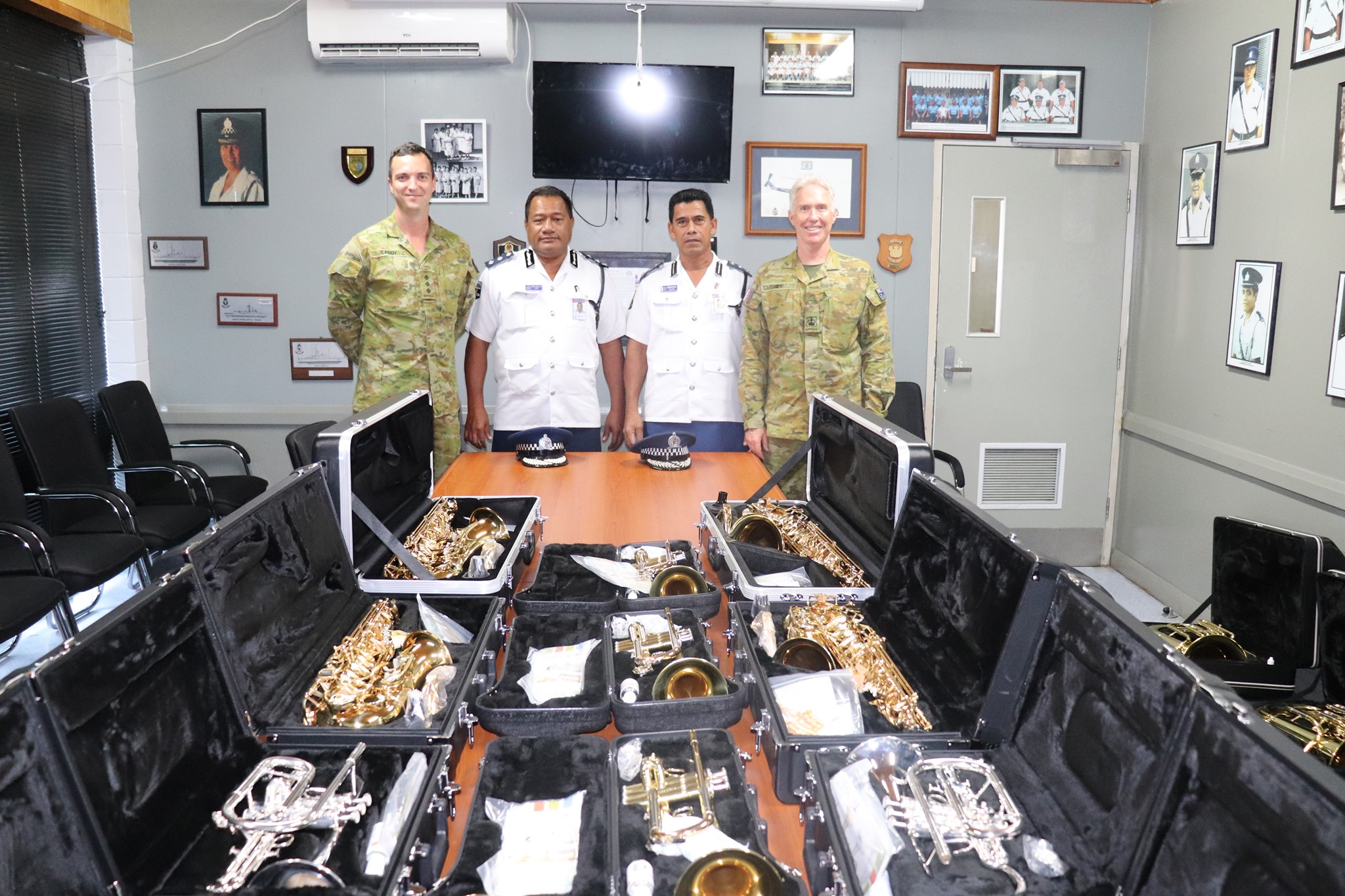 Acting Commissioner Papalii Monalisa Tiai-Keti and the band masters received these instruments and made reference to the level of support from the Australian Government and the Australian Navy Band-Kapooka.
This has further strengthened and deepened the relationship between the two governments and the gifts will undoubtedly go a long way towards the general upgrading of the SPS Royal Band.