The Minister of Police and the Samoa Police Service (SPS) together with its partners' farewell Nafanua and its crew of 18 men and 3 women police officers in a ceremony this afternoon. The ceremony was also used as an opportunity to open the newly renovated Maritime Wing Office.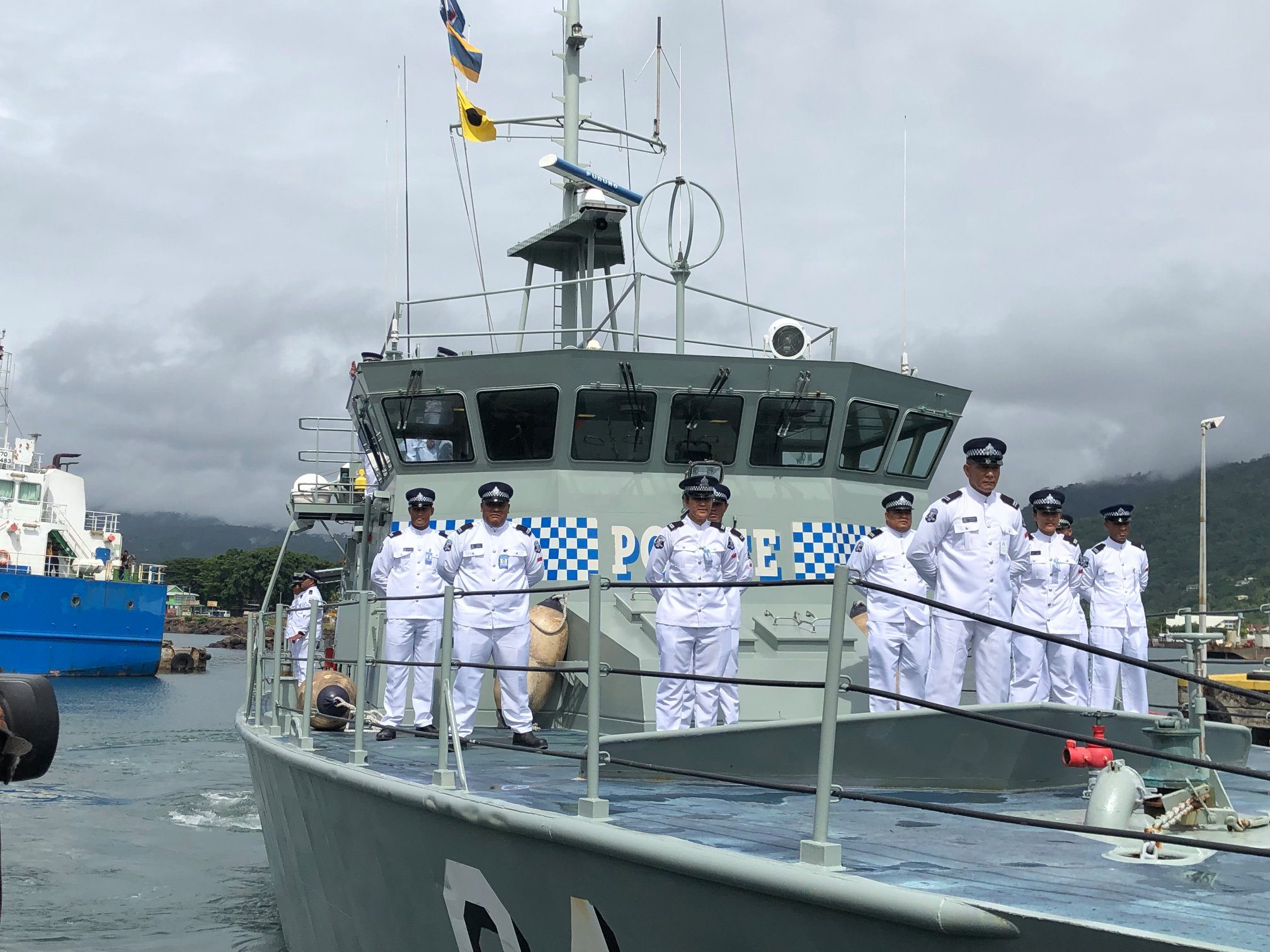 The Police Patrol Boat 'Nafanua' was donated by the Government of Australia in 1988 and was named after the famous Samoan legendary warrior princess. Nafanua is on its final voyage and will be demolished upon arrival in Australia. The crew will be returning home in the new Guardian-class Pacific Patrol Boat, Nafanua II and are scheduled to arrive back in Samoa in early October 2019.
Prime Minister/Minister of Police, highlighted the importance of this patrol boat and the Pacific Patrol Boat program in protecting the borders of Samoa and to enhance the security of Samoa's ocean resources. The cost of the new boat is valued at $30million tala not including the cost of the newly renovated office valued at $400,000 tala.
Australia High Commission her Excellency Sara Moriarty again highlighted that Samoa will be the first country in the Pacific to have women posted at sea. She emphasized the ongoing support of Australia in the region and in Samoa. The Nafanua II is a bigger more capable patrol boat to enhance Samoa's capacity to secure its ocean resources and maritime domain.
The new renovations included the Operations office, training room, diving equipment room, office space for the two defense advisors, gym with all the equipment's' and bathrooms for men and women.
"If my ship sails from sight, it doesn't mean my journey ends, it simply means the river bends." Enoch Powell.
SPS acknowledges Nafanua's services to the people of Samoa