Samoa Police Service joined the Government of Samoa in welcoming His Royal Highness Crown Prince Haakon Magnus at Faleolo International Airport on Wednesday 10th April 2019.
His Royal Highness inspected the Guard of Honour before his motorcade departed for the Taumeasina Island Resort. The visit to Samoa is part of the United Nations and the Kingdom of Norway's efforts in addressing the impacts of climate change. Crown Prince Haakon Magnus departed Samoa on Thursday 11th April 2019.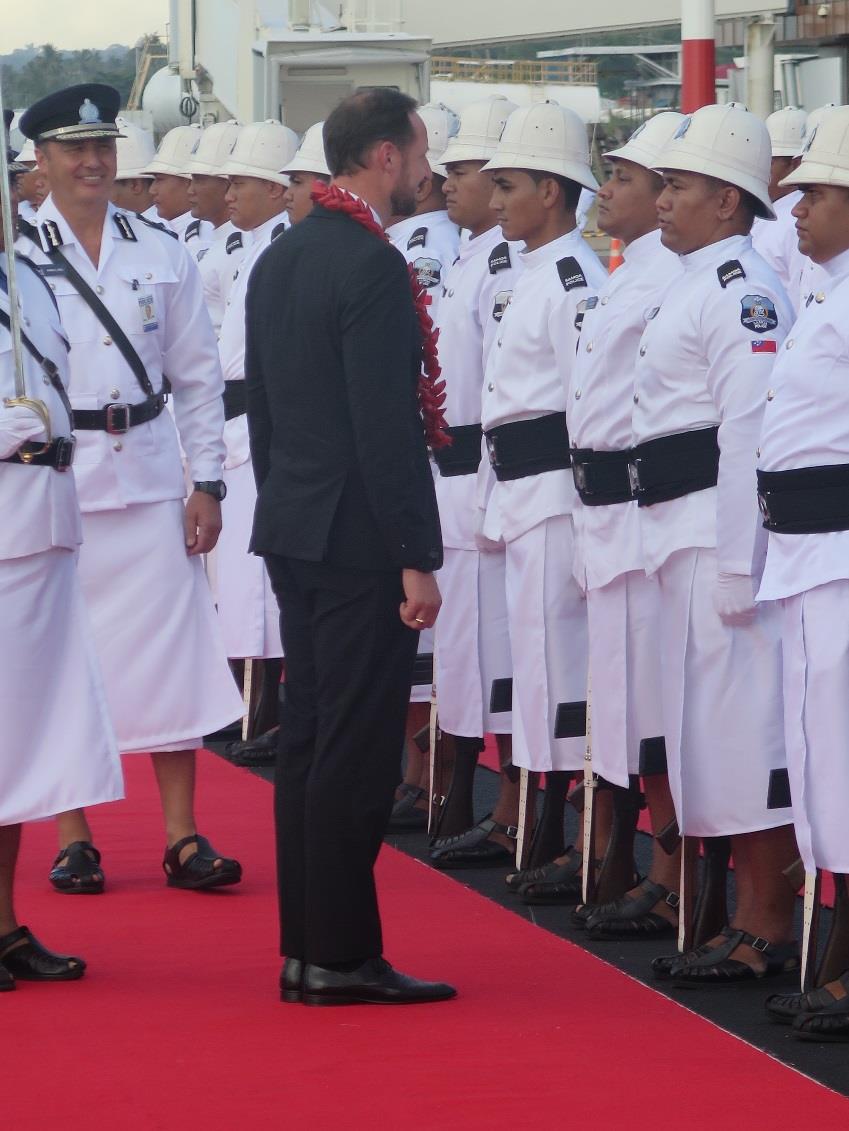 We thank members of the public for their patience during this visit especially with the busy traffic hours and the respective villages for accommodating His Royal Highness' visit.
Working Together for a Safe Samoa.