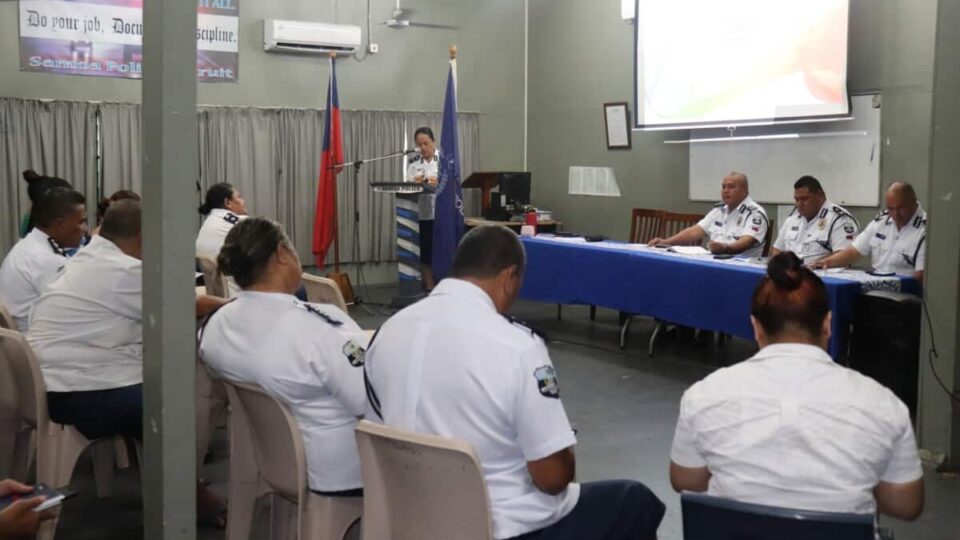 Samoa Police, Prisons & Corrections Services held its first senior management meeting to kick-start the New Year 2023.
The meeting saw Commissioner Auapa'au Logoitino Filipo highlight SPPCS's focal points for this year. Namely;
– Preparations leading up to the CHOGM 2024 conference to be held in Samoa
– Separation of the Prisons and Correction Services and;
– Police Academy
The meeting also gave time to reflect on the previous year's work and challenges and to discuss what the organisation can improve, develop, and maintain as the year progresses.
Acknowledgement was conveyed to all the Commissioned Officers and ACEO's and their respective teams for their endless commitment shown throughout the year and the recent festive season, and encouraged to continue the momentum; efforts to ensure
Safe Community
Safe Roads
Safe Borders
Safe Prisons & Corrections.