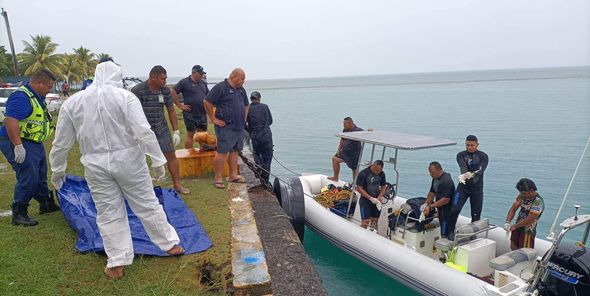 This message serves to inform the public, that Samoa Police divers have recovered the body of a 23 year old male from Sapulu Salelologa earlier this morning after he went missing on Thursday from a fishing trip.
Samoa Police, Prisons and Corrections Services is continuing investigations into this matter.
We ask the public's patience and we convey our sincerest condolences to the affected families.
With the weather conditions worsening, Samoa Police, Prisons & Corrections Services reminds the public; not to go out fishing.
Your Safety is our Priority!
#staysafesamoa