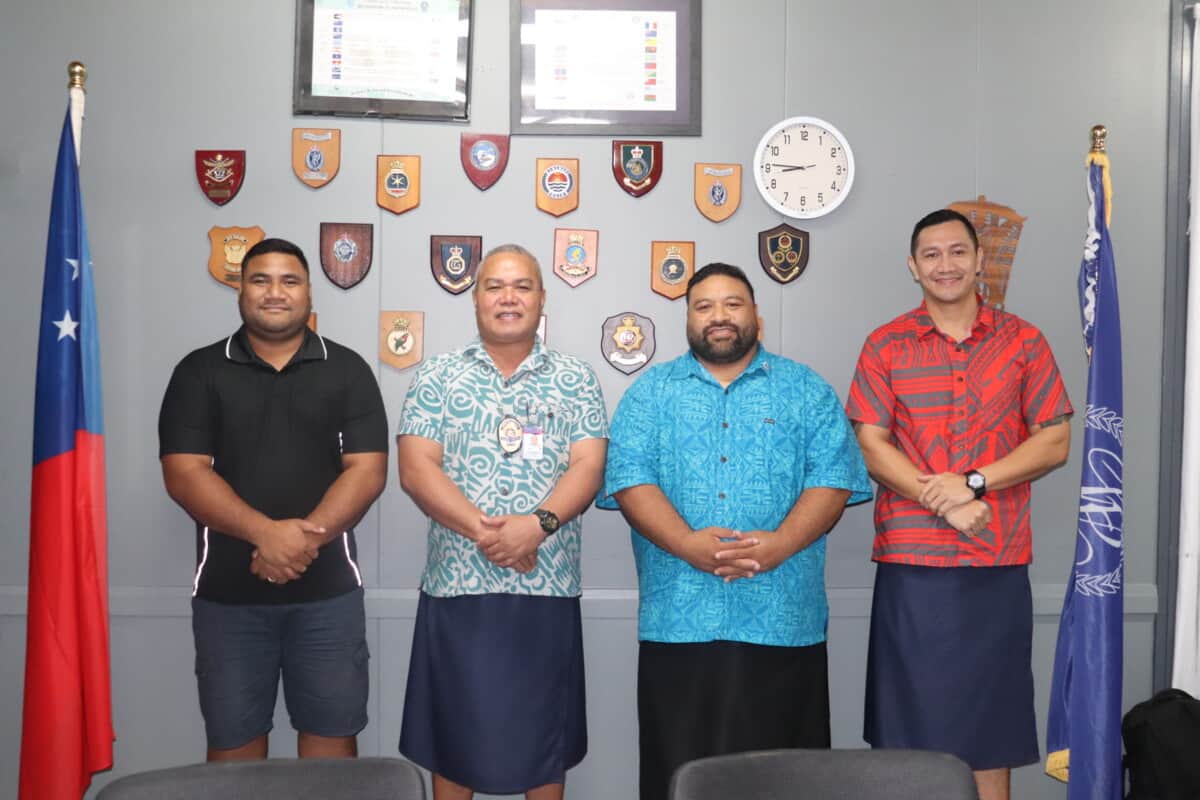 With the increasing number of crimes reported, Samoa Police, Prisons & Correction Services have implemented a Cyber Investigation team that deals with such reports. Part of the implementation plan is conducting training for our investigation officers, which includes enhancing and upskilling them on cybercrime.
Samoa Police, Prisons and Corrections warmly welcomed Mr Feterika Enoka, a Cyber Security Specialist from the New Zealand Police and the Pacific Islands Chiefs of Police Secretariat will collaboratively work with our ICT Unit in delivering the cybercrime training.
Mr Enoka is also a part of the Australian Federal Police Cyber Safety Pasifika Programme and a specialist in Digital Forensics, ICT & Drones.
Samoa Police, Prisons and Correction Services welcomes Mr Enoka and looks forward to working with him in the coming weeks on equipping our investigating officers on cybercrime.